The Paw Joggers Animal Community Fund sets the stage for the Paw Joggers Rescue Run.  You, the human and canine runners and walkers, power the excitement.
In addition to participating in the 5K or 2K (Click here for information), there are other opportunities to help us raise lots of money for our 36 beneficiaries.
Spread the Word
Encourage friends and families (and dogs) to join you.  Set up a Team.  Register by September 16, 2017 for distinguished personalized human and dog bibs; by September 30th to reserve shirt sizes; lower registration fee. Late online registration through from October 1st through race day is an additional $10.  Same day registration is from 8:30 to 9:45 on race day.  Shirt size not guaranteed for late registration.
Print and hang the PJRR 2017 poster at your local coffee shop, library or work.
Share our event and invite your FURiends on Facebook.
Ask your favorite charity how you can help promote them for PJRR 2017.
Wear your PJRR T-shirt from previous races.
Vendor Opportunities
Does your company have dog and health related products? Are you a nonprofit advocacy group? Then a vendor booth is an excellent way to reach people (and their pups) with your product or message. We will hold our special expo again this year on Saturday, October 15th from 12pm-4pm in the Sharonville/West Chester (location TBD). Participants will be picking up packets, enjoying vendors, sponsors, food, music and fun INDOORS. This will offer our vendors and sponsors the opportunity to enjoy race day too. We're expecting 1000 participants for 2017!
Visit our Vendor Information page.
Sponsorships
Our event is made possible by our generous sponsors, at various levels.
Your sponsorship will be promoted through on the back of all PJRR (human) shirts, including our PAWlunteers, on printed marketing materials, expo and race day banners and in our virtual event bag sent to every participant!
Donations
5K prize winner packages are appreciated.  Gift cards are an easy and always welcome donation.  Your generosity will be acknowledged in the PJRR race guide and social media outlets.  Donation information is here.
Volunteer
Not interested in the 5K or 2K?  A dedicated group of volunteers are needed for packet pickup, the Saturday afternoon expo and race day.
Want to run/walk AND volunteer?  We have jobs that end before the race starts and we'll need help cleaning up after the last feet and paws have crossed the finish line.
Sign up here: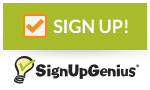 Organize a Bark-Out-Loud Cheer Team